Center for Faith and Culture
---
The Center's mission: To foster spiritual exploration, authentic dialogue and contemplation of the known and unknown in pursuit of wisdom, reconciliation and human flourishing.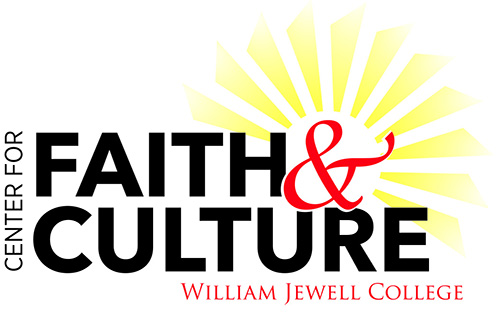 Made possible by a gift from Philip, '71, and Patricia Love, the Center for Faith and Culture will support the Jewell community and beyond on a faith-based journey of growth and discovery.
Jewell students will have the opportunity to complete workshops as part of their co-curricular education associated with the College's core value of Spiritual Exploration. 
Faculty will be invited to teach, learn and engage with the Center to enrich their pedagogy and personal growth. They will consider how their teaching, particularly within the Sacred and Secular level of the Core Curriculum, can connect with the work of the Center and how students can put into practice the theological precepts presented in the classroom.
Alumni, area clergy and laypeople will be encouraged to join the campus community in exploring the intersections of faith and flourishing.
The Yale Center for Faith and Culture at Yale Divinity School, of which Phil Love served as managing director before his retirement, was the model for Jewell's Center. Through this collaboration, Jewell will offer workshops on "A Life Worth Living" that will support spiritual exploration leading to lives of purpose and meaning.
 
Leadership
Dr. Brendon Benz, associate professor of Religion and History, serves as the Center's Founding Theologian-in-Residence. He will work closely with the Yale Center for Faith and Culture in offering Christian-centered, non-credit-bearing courses on living a meaningful life through journeys of faith, and he will facilitate in-depth dialogue with faculty on ways to strengthen and support our Sacred and Secular offerings within the Core Curriculum.
Rev. Dr. Craig MacLeod Walls joined William Jewell College in January 2022 to become the founding Director for the Center for Faith and Culture. Dr. Walls brings a wealth of experience from his over two decades of work in pastoral ministry and as a national church consultant for his denomination. He served as founder and lead pastor of SouthPointe Christian Church in Lincoln, Nebraska, for more than 15 years. During his tenure there, he led a vibrant ministry, including starting a Discipleship School, leading a successful capital campaign and building project, and creating life-giving community service projects. After moving to Liberty, Dr. Walls began his work as a senior Capital Services Advisor for Disciples Church Extension Fund (DCEF). In his five years at DCEF, he worked with hundreds of congregations, helping them to define their mission and vision as well as offering counsel and expertise in dozens of building projects. As part of that work at DCEF, Dr. Walls used his 40-Day Holy Listening Discernment Process to help congregations dream and move toward a bold vision for their ministry. 
Dr. Walls received his B.A. from Hiram College (Phi Beta Kappa), a Master of Divinity from Brite Divinity School at Texas Christian University and a Doctor of Ministry in Homiletics from McCormick Theological Seminary. 
His spouse, Dr. Elizabeth MacLeod Walls, began her tenure as president of William Jewell College in 2016.  They have two sons, Alec and John.