Jewell to present 3 honorary doctor degrees
---
04/28/2023
During Commencement ceremonies on Saturday, May 13, William Jewell College will present three honorary Doctor of Humane Letters degrees:
Esther L. George, M.B.A., retired, president and CEO of The Federal Reserve Bank of Kansas City
The Honorable Stephen Hemphill, J.D., retired, U.S. Department of State
Ramón Murguía, J.D., owner, Murguía Law Office
Honorary doctorates are among the highest honors bestowed by a college, reserved for individuals who distinguish themselves through professional contributions or volunteer service and uphold the mission and values of William Jewell. Commencement begins at 1 p.m. in the Mabee Center. The event is open to guests, and a link to the recording will be available on this page after the event.
Honorary Doctor of Humane Letters Recipients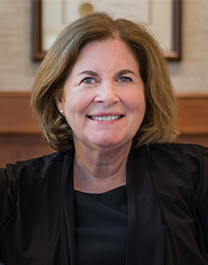 Esther L. George was president and CEO of the Federal Reserve Bank of Kansas City and a member of the Federal Open Market Committee from 2011 to 2023. Her Fed service spans more than 40 years including considerable experience as a bank supervisor, moving through the ranks from commissioned examiner to chief regulator. In 2009, during the Great Financial Crisis, she served as the Federal Reserve's acting director of Banking Supervision and Regulation in Washington, D.C.
George was actively involved in the Federal Reserve's work to ensure the smooth and efficient functioning of the nation's payment system, including leading the effort to establish the FedNow Service. She hosted the Kansas City Fed's annual Jackson Hole Economic Policy Symposium and was nationally recognized for increasing the participation of women and people of color at the event.
As president and CEO, she led a workforce of 2,100 Federal Reserve employees serving the seven states of the Tenth Federal Reserve District through the Bank's headquarters in Kansas City and its branch offices in Denver, Oklahoma City and Omaha. Under her leadership, the Bank was recognized for developing high-performing leaders and for its competency in technology services.
George currently serves as chair of the Ewing Marion Kauffman Foundation Board of Trustees in Kansas City. She is a lifelong Missouri resident, who still manages her family farm with her siblings. She is married to her high school sweetheart, and they have two children and three grandchildren.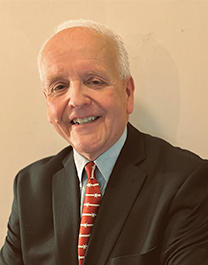 The Honorable Stephen Hemphill is a 1978 graduate of Jewell and a recipient of the Citation for Achievement, the College's highest alumni honor. He was graduated in 1981 from the University of Missouri-Kansas City with a Juris Doctor degree. 
In 1983 he was appointed General Counsel to a full Committee of Congress (the youngest in history) and later returned from Washington, D.C., to pursue a career in Missouri politics. While practicing law and teaching business law at Jewell, he was a Liberty City Council member and Mayor Pro Tem. Hemphill served 13 years as a Missouri prosecutor but, after the attacks of 9/11, decided against re-election and accepted a White House appointment to a senior diplomatic post. He was Senior Adviser for Justice in the Baghdad Embassy where he mentored three successive Iraqi Ministers of Justice; next was a five-year appointment as Senior Adviser to the Security Services of Kosovo. Upon retirement from the State Department, Hemphill continues to accept short term assignments (Bulgaria/North Macedonia/Belarus/Republic of Georgia/Kazakhstan). 
Hemphill serves on the Board of the Future Leadership Foundation for whom he travels to Ukraine and Poland. He has represented Rotary International in Guatemala, Mexico, The Philippines and Kosovo and has traveled with the Cooperative Baptist Fellowship to China and Thailand. He serves on the International Commission on Human Rights, Peacebuilding and Reconciliation for the Baptist World Alliance. 
Hemphill's passion has always been his alma mater where he serves on the Alumni Board of Governors, Nursing Department Advisory Board and the Career Mentoring Commission. His philanthropy toward the College includes funds for the Oxbridge Honors Program and the Political Science Department. He has accompanied nursing students to Zambia and Botswana and international relations students to Portugal. Hemphill has funded the education of several students, both on campus and at Oxford University, and is committed to many more for the next 15 years. When this global citizen was asked to reflect upon his life of public service, he replied, "I'll answer when I stop."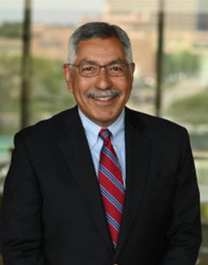 Ramón Murguía owns Murguía Law Office, a boutique bi-lingual law practice in Kansas City, Kansas. For the past 38 years, he has provided a broad scope of legal services to small businesses and individuals. Murguía serves on the Board of Trustees of the W. K. Kellogg Foundation, a post he has held for 17 years. He is also one of four trustees of the W.K. Kellogg Foundation Trust, an $8 billion endowment that funds that foundation. A native of Kansas City, Kansas, Murguía was the first from his community to attend Harvard Law School.
Driven by a strong work ethic, Murguía has served on for-profit and civic governing boards, from prominent national boards to local community boards. He is well known for his conscientious teamwork effectively blending a clear understanding of corporate legal, and financial governance, with Midwestern sensibility and honesty. Murguía has been a long serving member of the board of Country Club Bank. In addition, he currently chairs the board of Union Station Kansas City and serves on the boards of the Nelson Atkins Museum of Art, Kansas University Endowment Association and the Wyandotte Health Foundation.
Nationally, Murguía is a trailblazer in philanthropy on behalf of the Latino community. He was instrumental in the establishment and growth of one of the first endowed charitable foundations controlled by Latinos in the United States, the Greater Kansas City Hispanic Development Fund. HDF is noted for its long-standing college scholarship program which Murguía began, and he currently chairs the Board. For the last 39 years, HDF has awarded scholarships to more than 5,000 individual scholars totaling over $9 million, primarily to first-generation college students. Murguía also organized an alliance of the major Latino-led foundations across the country. This alliance created an ongoing collaborative network for the leaders of seven Latino foundations.