On-Site Health Center
---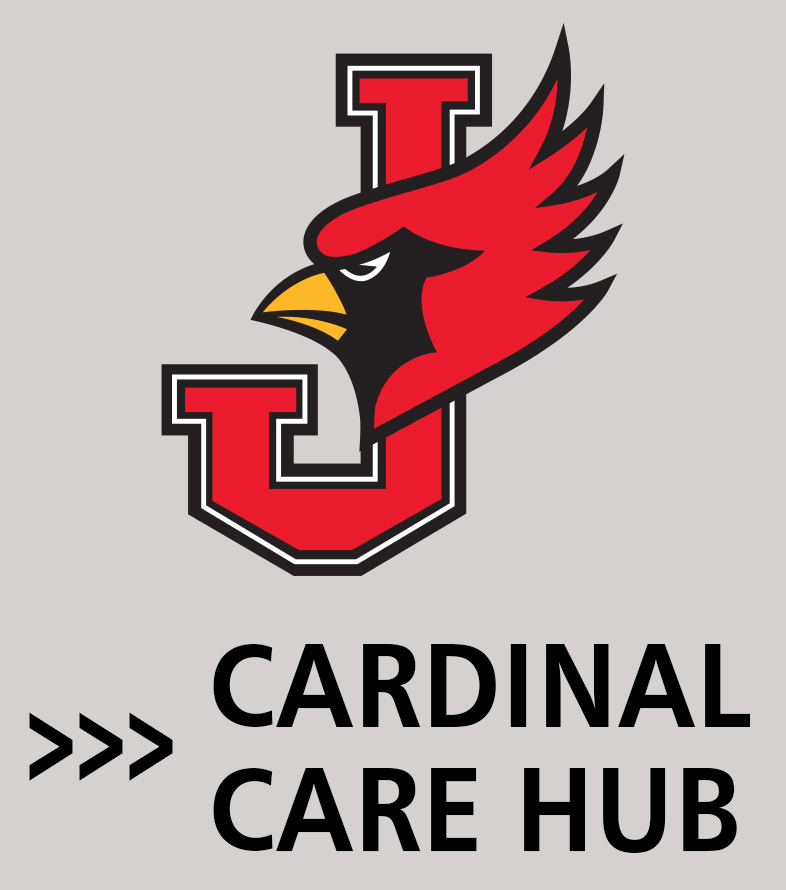 Bring your valid student ID to the Health Center (Curry Hall, Intermediate level), and you can see our nurse practitioner at no cost. (Cost is $15 per visit for graduate program students and employees.) The Center is open Monday-Thursday from 8:30 a.m.-4 p.m. (closed 12:30-1 p.m. for lunch) and is staffed by a nurse practitioner, Courtney Cooper, MSN, FNP-C, through Liberty Hospital.
Telehealth services also are provided through Cardinal Care Hub, an online platform that is available 24 hours a day, 7 days a week. Additionally, services are available 12 months a year, even during the summer. 
 
Immunization Forms and Information
Telehealth visits
The Student Health Center offers telehealth visits. The website used is completely HIPAA compliant and confidential. Telemedicine can be used for a wide variety of health services, including medication refills, allergies, asthma, acid reflux, stomach issues, bronchitis, colds and flu, diarrhea, insect bites, conjunctivitis (pink eye), rashes, respiratory infections, sinus infections, sprains and strains, sports injuries and vomiting.
To schedule a telehealth visit with our nurse practitioner, please call or email the Jewell Health Center. Include a phone number where you can be texted to start the visit. You will receive a return email with an appointment date and time. Visits can be conducted via phone, laptop or tablet with camera capabilities. Full-time students with access to the Health Center when on campus can have telehealth visits at no charge. You may be referred to your primary care provider or a local clinic in your area if your needs cannot be met via the telehealth visit.
 
Keeping the Jewell community healthy
Part of responsible community living includes taking care of yourself and helping those around you stay healthy.
If you have flu-like symptoms (which usually include some combination of fever, aches, coughing, diarrhea or vomiting), you should seek medical attention within 24 to 48 hours of the first indication of symptoms. When seeking treatment at the Health Center for flu-like symptoms, we will require you to wear a mask. If you don't have a mask, we will provide you one when arriving at the Health Center. If you test positive for seasonal flu or have a contagious condition, take care of yourself and protect the Jewell community from infection. You may not return to work or classes until you are symptom-free (without the aid of medication) for 24 hours (this typically takes five to seven days for symptoms to subside). Should you require evaluation during the hours the Health Center is closed, there are a number of local urgent cares with evening and weekend hours.
During flu season and throughout the year, we ask everyone in our campus community observe these guidelines from the National Centers for Disease Control (CDC).
Cover your nose and mouth with a tissue when you cough or sneeze. Throw the tissue in the trash after you use it.
Wash your hands often with soap and water, especially after you cough or sneeze and before and after eating.
Alcohol-based hand cleaners also are effective and have been placed near campus restrooms and in high-traffic areas.
Avoid touching your eyes, nose or mouth to help prevent the spread of germs.
If you get sick, the CDC recommends you stay home from work or school and limit contact with others to keep from infecting them.
Area Health Resources