Artist Certificate in Choral Conducting (Graduate Level)
---
What is the Artist Certificate?
This highly-selective one-year conducting program* focuses on gesture, rehearsal technique, musicianship skills and concert programming. The Artist Certificate is designed to build on undergraduate academic/conservatory experience or complement previous graduate work to refine and train you for doctoral degrees, professional conducting engagements and beyond. The certificate requires 16 graduate credit hours in seminar-based instruction, private and group lessons and podium time with Cardinalis, Jewell's professional choir, and the College Concert Choir. Our program is designed to be completed in one year, allowing some flexibility for working professional musicians. Upon completion, after you have demonstrated an expert level of performance skills and outstanding music achievement, you will earn an Artist Certificate. Jewell's Artist Certificate in Choral Conducting (Graduate) is accredited by the National Association of Schools of Music.
Our intensive program includes:
Extensive podium time with professional and collegiate ensembles
Weekly private and small group conducting lessons with Dr. Anthony J. Maglione
Lessons and studio sessions with visiting artist Dr. James Jordan and others
Afternoon and evening classes and rehearsals that can accommodate a teaching schedule
*This program is currently not approved by the Higher Learning Commission or the Department of Education for Title IV Funding.
Our Faculty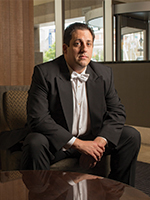 Anthony J. Maglione, D.M.A, Artistic Director of the Artist Certificate in Choral Conducting
Dr. Anthony J. Maglione is the Director of Choral Studies at William Jewell College where he holds the Robert H. McKee Chair of Music. Under his direction, the William Jewell College Concert Choir was twice awarded 2nd Place for the American Prize in Choral Performance, College/University Division and has appeared at the Southwestern Regional and National Conferences of the American Choral Directors Association. The Concert Choir has released several commercially-available albums on Centaur and Albany records. A sought after clinician, Maglione often leads professional workshops and honor choirs. In 2022, he will conduct the SATB honor choirs for Northwest Missouri, Kansas City Metro, West Central Missouri and East Central Kansas districts. He will also conduct the 2023 New Mexico All-State Choir. 
As a tenor, Dr. Maglione currently performs and records with Cappella Romana, Artefact Ensemble, The Same Stream, and the GRAMMY-nominated St. Tikhon Choir. As a composer, his compositions have appeared at state and national-level conventions, on TV, video games, and have been recorded on Albany, Centaur, Gothic, and Spiritum Records. With a growing career as a producer, Maglione lends his ears to recording projects around the country and recently received national attention through his work with Sam Brukhman and Dallas-based Veridgris Ensemble on "Betty's Notebook"  by Nicholas Reeves. This ground-breaking programmable art music is the first of its kind and also the first to be sold using blockchain technology. Maglione holds degrees from Westminster Choir College, East Carolina University and the University of California, Los Angeles. Read his full bio.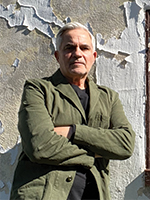 James Jordan, Ph.D., Visiting Artist-in-Residence
Dr. Jordan is recognized and praised around the musical world as one of the nation's pre-eminent conductors, writers and innovators in choral music. The most published performer/author in the world, he has authored more than 30 books on all aspects of the choral art, and he has been described as a "visionary" by The Choral Journal. His book Evoking Sound was named as a "must read" on a list of six books by The Choral Journal. At Westminster Choir College, he is professor and senior conductor and conducts the Westminster Schola Cantorum and the Westminster Williamson Voices.
Jordan's residencies, master classes and guest conducting have taken him throughout the United States, Canada, Europe and Australia. He has conducted more than 30 All-State Choirs. In 2009, he was named to the choral panel for The National Endowment for the Arts. He serves as artistic director of the Westminster Conducting Institute, one of the nation's leading summer programs for the training and education of conductors, and this summer inaugurates the Westminster Choral Institute at Oxford, a unique partnership with St. Stephen's House, one of the Halls of Oxford University. Read his full bio.
Supporting Faculty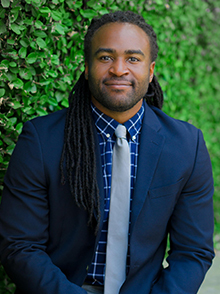 Alexander Lloyd Blake, D.M.A.
Dr. Blake works as an award-winning conductor, composer/arranger, vocal contractor, singer and music activist. Named Musical America's 30 Professionals of the Year in 2019 and the Louis Botto Award for Innovative Actions and Entrepreneurial Zeal from Chorus America, Blake was recently featured in both the New York Times and Los Angeles Times for work in diversity and anti-racism within classical music. Blake is the Founding Artistic Director of Tonality, an award-winning choral ensemble focused on spreading a message of unity, peace, and social justice through a culturally diverse choral setting. He serves as the Choir Director at Los Angeles County High School for the Arts, and in Los Angeles and New York City as a Principal Associate Conductor of the National Children's Chorus. Blake completed the Doctorate in Musical Arts degree at the University of Southern California. See more.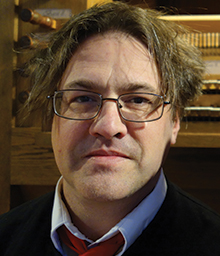 Kurt Knecht, D.M.A. 
Dr. Knecht is a composer, organist and conductor currently living in Kansas City, Missouri. His compositions have been described as "funky" and "joyous" in the Washington Post, and "brilliant in concept" in The Tracker magazine. His compositions have become a staple of the modern choral festival literature and area regular feature at festivals and concerts throughout the United States. Performances of his compositions include international performances at festivals and concerts in Germany, Austria, Italy, the Netherlands, Spain, Portugal, Singapore, Hong Kong, Canada, Mexico, the United Kingdom, Cuba, Costa Rica, New Zealand and China. His music has been performed at the Kennedy Center, Carnegie Hall and by Grammy Award winning groups like the KC Chorale and the Washington Chorale. See his full bio.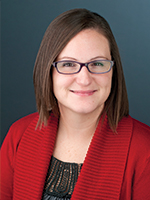 Dorothy Glick Maglione, Ph.D.
Dr. Glick Maglione is the Associate Director of Bands and Assistant Professor of Music at William Jewell College where she conducts and coordinates The Cardinal Sound and Athletic Band program as well as teaches in the music history and music education sequence. Maglione performs regularly on Baroque and modern flute in the Kansas City and Lawrence areas. With clarinetist Madelyn Moore, Maglione founded the Violetta Duo. They performed at the 2019 International Clarinet Association ClarinetFest, were featured artists at the 2018 National Association of Composers/USA National Conference, and give regular recitals around the United States. In 2013, Maglione performed in Carnegie Hall with the KU Wind Ensemble on the premier of Mohammed Fariouz's "In the Shadow of No Towers." As one of the first recipients of the Chancellor's Doctoral Fellowship, Maglione has a Doctor of Philosophy in Musicology from the University of Kansas. See more,